HamiDouRoll Special Chicken Ball 特制鸡肉枣 [PORK FREE & FROZEN] 30 balls 颗装
** Min order for frozen food delivery is 3boxes (can mix). Thanks! 冷冻食品的最低订购量为3盒 (可混合下单)。少过三盒,恕无法发货,谢谢!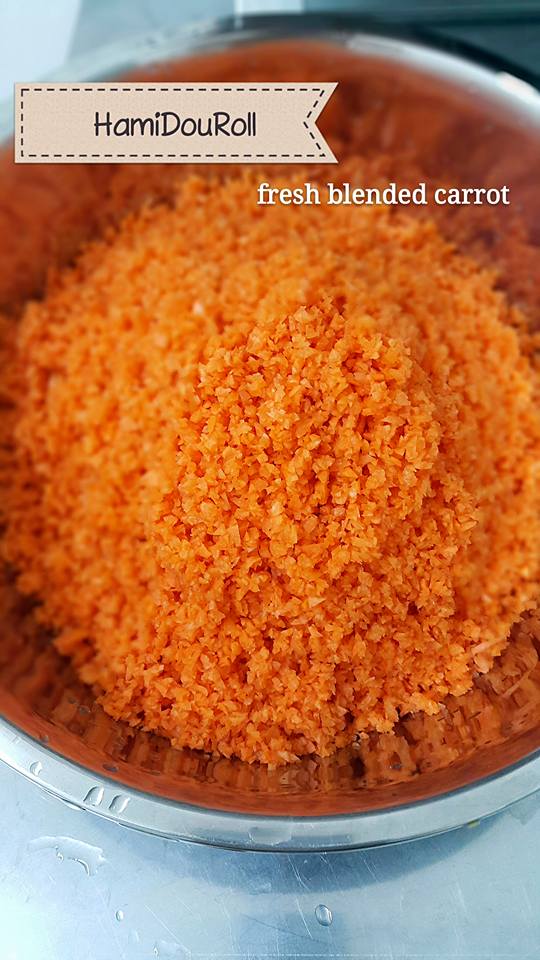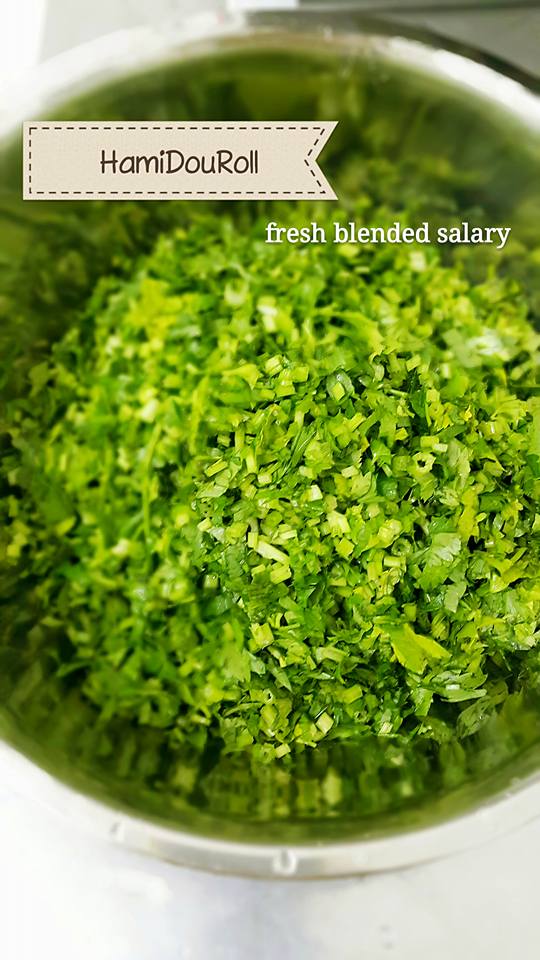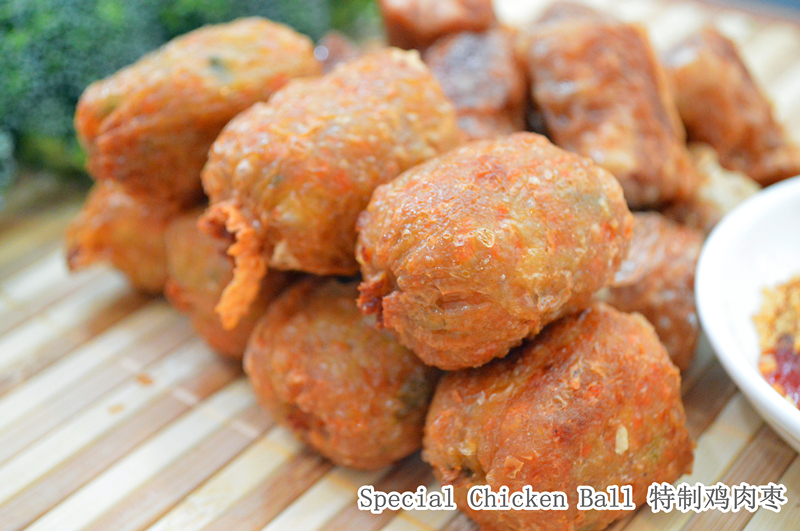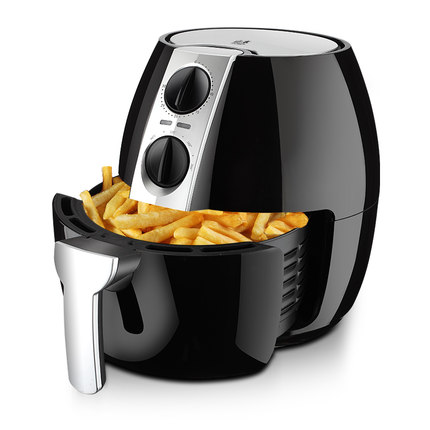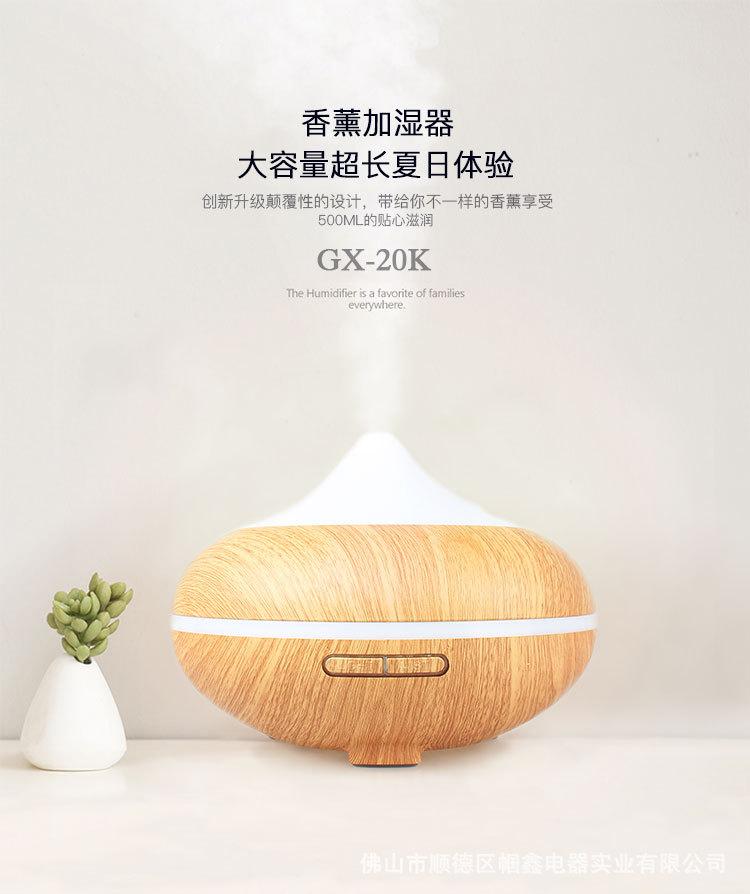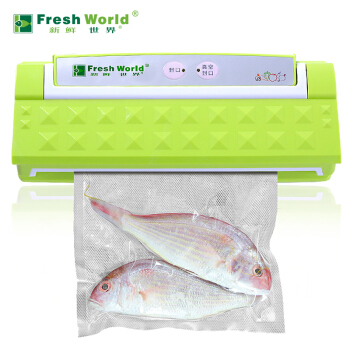 这是一道很多酒楼商家基于工序繁杂而不再生产的小食。我们为了维护古早味道得以延续,仍然维持着其生产线。为了维持其售价不过高,我们对其实施了一些改良。我们将其命名为"哈咪豆~ 鸡肉枣"。 这道小食近来频传佳话。很多顾客为了寻觅回小时吃过的味道而找上我们。顾客们道称,嘴里嚼着这味道,勾起了往时的段段记忆。为了让更多人可以品尝回这古早味,除了可以找我们预订,我们今天也决定把其制作工序和食谱大揭秘。喜欢的话,请大大力的点赞与分享!
食材/材料:
1。新鲜鸡胸肉混合鱼肉 1公斤(70%-30%)
2。红萝卜 400公克
3。芹菜 50公克
4。蟹柳条 10根 (不喜欢可以不放)
5。豆腐皮大张的 2张 (1张可以开成4-8小张)
6。咸水草 (泡水待用)
调味料A:
1。盐 10公克
2。糖 80公克
3。鸡精粉 适量
4。胡椒粉 10公克
调味料B:
1。鲜耗油 适量
2。香油 适量
3。黑晒油 适量
4。淀粉 40公克
制作工序:
1。将调味料A混合均匀,连同鸡胸肉和鱼肉分数次用搅拌机打烂 (这样可以使调味料更加均匀的混合进肉类里)
2。将红萝卜洗净,用搅拌机打烂(打得越细小越好)
3。将芹菜洗净,切成细小段(切忌打烂,烂了会有苦涩的味道)
4。蟹柳条打烂
5。将所有以上材料放入一个大盘里,加入调味料B后,混合均匀
6。用豆腐皮把它卷制成条状,再以泡过水的咸水草绑成粒状
7。放入蒸笼里中火蒸10-15分钟
8。美味的鸡肉枣就成型咯 (为了加强其香气和口感,您可以选择先酥炸后才上桌)
Due to the complicated production procedure, lots of restaurant and food manufacturer had stoped produce this snack food. In order to keep the oldies taste, we decided to retain it's production line. To ensure the selling price is not raising high, we had make some minor changes on the ingredients. We called this product as "HamiDouRoll ~ special chicken balls". Recently this product receive numbers of positive feedback. Customers told us, they found back their childhood taste and memories. In order to let more people get to taste this oldies taste, besides order from us, we decided to declare the recipe and production procedure to public. You can learn and make it on your own. If you like it, please help to Like and Share this post!
Ingredients :
1. Mixture of fresh chicken breast meat and fish meat 1KG (70%-30%)
2. Carrot 400 grams
3. Salary leafs 50 grams
4. Crab filaments stick 10pcs (not compulsory)
5. Beancult skin big size 2pcs (1pc can cut into 4-8 small pcs)
6. Threads
Seasoning A:
1. Salt 10 grams
2. Sugar 80 grams
3. Chicken stock (some)
4. Pepper 10 grams
Seasoning B:
1. Oyster sauce (some)
2. Sesame oil (some)
3. Dark soy sauce (some)
4. Starch 40 grams
Production procedures :
1. Mix the seasoning A, blend it together with chicken breast meat and fish meat in few attempts
2. Wash the carrot, chop and blend it (the smallest the best)
3. Wash the salary leafs, chop it into small tiny pcs (don't blend it, else the taste will be weird)
4. Blend the crab filaments sticks
5. Mix all the ingredients together with seasoning B until it's equally mixed.
6. Roll it with beancult skin then tight it into small ball with threads.
7. Steam it for 10-15 minutes.
8. Delicious chicken balls is ready to serve (to enhance the aroma and texture, you may fried it before serve on table)
Customer comments
| Author/Date | Rating | Comment |
| --- | --- | --- |